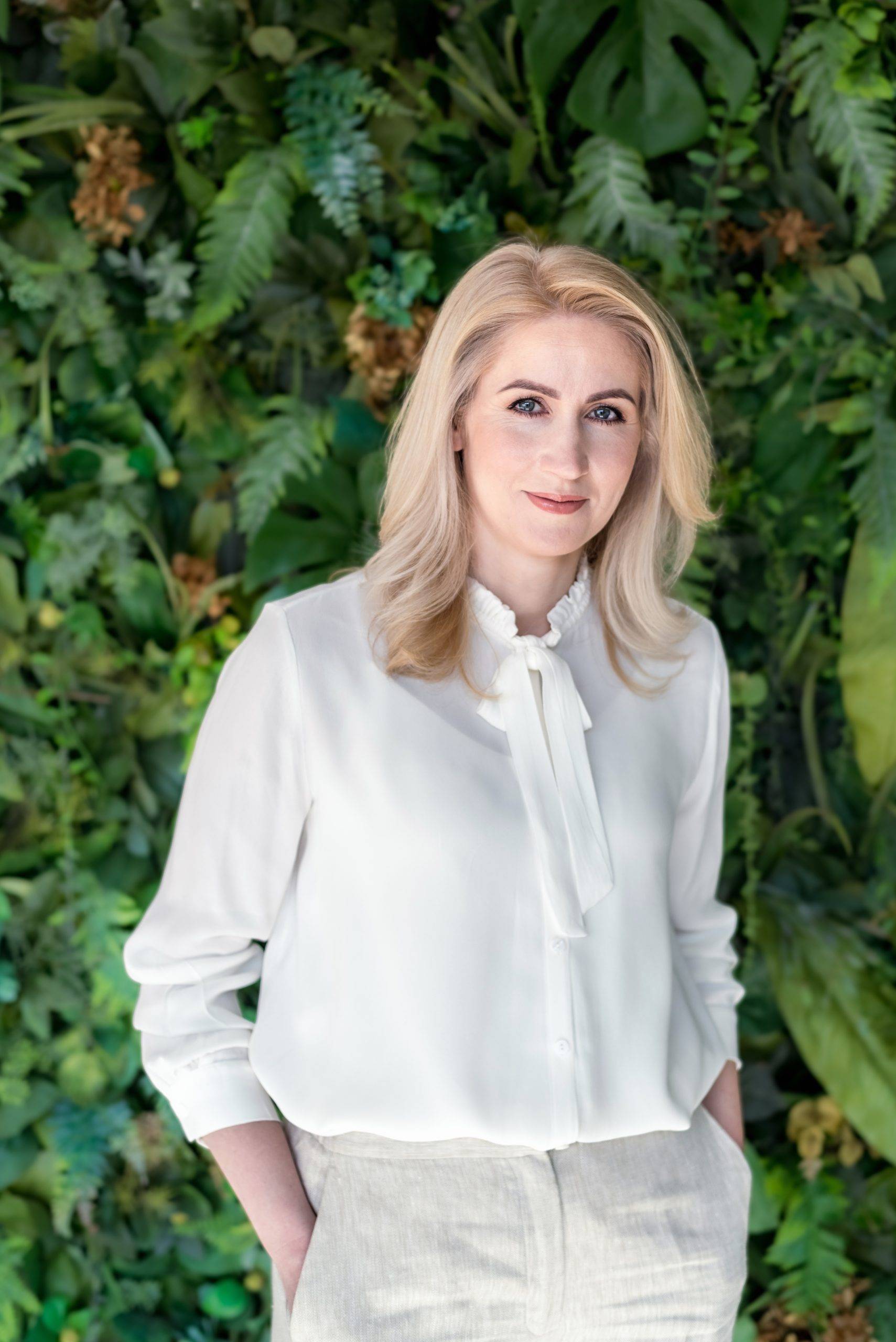 Founder and Inovator dr. Odeta
My journey in cosmetics has started with Applied Chemistry studies at Kaunas University of Technology (Lithuania). Here I have obtained very string background that later allowed diving to the realms of cosmetics science. A big impact was made by the research visit in Wageningen University (The Netherlands). A young student was trusted with the development of new generation polyelectrolyte complex micelles by operating equipment of high complexity. Additionally my knowledge was broadened during the internship at the pharmacy sector, department of quality control. While this employment was professionally useful and demanding of high skills, I have chosen to pursue the need of developing new materials and thus entered PhD studies. My object of research featured the engineering of artificial human tissues – novel materials for bone regeneration were developed. This topic continues driving my curiosity. During my 10 year career as a researcher and teacher, I have developed multiple formulations applied in medicine, published 20 articles and trained several generations of cosmetics chemistry professionals. I have come to realise that the mission of the scientist is not only develop and transfer new knowledge, but also invent products that can serve every person. Thus was born Bious Labs – a startup of fellow researchers who aim to transfer the lates knowledge in scientific research in producing exceptionally efficient but pure and honest cosmetics products.
Bious Labs focuses on human skin as the largest and one of the most complex human organs, serving multiple functions, including protective, thermoregulative, sensory, resorptive, and excretive. We strongly believe that we can offer products systems targeting various problems of skin. We have started with the most obvious skin condition of aging, by releasing a two-product system, which we consider the best that cosmetics science (not pharmaceutics) can offer. I invite to join this journey of healthier skin with me.
Sincerely yours, Dr. Odeta.
Here at Bious Labs we take the science of skincare seriously. That is because our founders are real scientists with PhD degrees in chemistry and technology. Throughout our years as lab researchers, we have implemented many projects, published dozens of papers, and presented at numerous conferences. But we always felt that something was missing.
Rather than developing new formulations at the molecular level, we wanted to create something that would be of real benefit to the society – something that everyone could use. That's why we decided to turn our expertise to the exciting field of skincare, and Bious Labs was born. Our mission at Bious Labs is simple: we want to harness the power of natural ingredients to make skin care products that deliver the best effects possible. We use only top grade materials and combine them in ways that enhance their natural powers.
For scientists it is simple to make very small amounts of high-grade cosmetic formulations- all you need is a small flask, high purity chemicals and some sophisticated scientific equipment. But replicating the same quality and efficiency in consumer production is difficult. Companies will often be forced to compromise – using excessive stabilizers to maximise shelf life or adding cheap synthetic ingredients to provide an immediate, and fake, result.
We have spent literally thousands of hours of brainstorming and lab work to ensure that we are able ensure that all our products have the best possible formulations.
Our vision is driving the worldwide research and innovation in skincare products and cosmeceuticals. We strongly believe that cosmetic skin care products based on natural ingredients can be as efficient as their synthetic counterparts, and that bio-formulations are the future of all cosmetics.
– Effectiveness of our products. The combination of natural ingredients in our products is unique and proprietary. This is a result of long hours of development and trials. We aim to prove that cosmetic products based on natural ingredients can be as effective as their synthetic counterparts but free from the negative long-term effects. We continuously improve our products to bring even higher value to you as a user.
– Quality over quantity. We produce only limited amounts of products in small batches. This way we can focus on ensuring that all our formulations are of the highest quality and that they distributed in a limited time frame to ensure freshness. We invest in product testing in well known international laboratories to support our claims about product efficiency.
– We are honest about our formulas and ingredients. Our formulas include only those high power ingredients that are necessary to deliver maximum efficiency. We avoid cheap synthetic substances that result in immediate artificial effects but may cause adverse health effects. We believe that our users are educated and aware enough to appreciate the purity and clarity of our products. We make sure that we use only the smallest amount of preservatives needed to ensure that that the products reach your home safely and support the shelf life of our products.
– Eco-friendliness. We hope that one day we can ship our products in entirely sustainable packaging that is made wholly of local bioresources that are be fully biodegradable. We understand how sustainability works and can see the limitations of current practices in packaging. However, we also believe in transparency and trust, and that's why we don't tell "green washing" stories that claim that we are fully eco-friendly. The majority of our packaging (the packaging box and the envelope) has been carefully designed to maximize the use of recycled and recyclable materials. Even the plastic caps of our bottles are recyclable, although they are not biobased as they need to ensure the high requirements for sterility and usage that cosmetic products demand. Sustainability is a cornerstone of our brand, and that's why we are continuously scanning the packaging market for new products made of biobased materials.